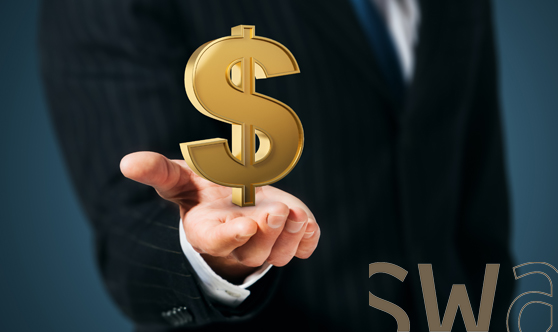 Stante Waked et Associés
Since its inception in 1996, our firm has established an excellent reputation with its clients and partners. We are recognized for our solid expertise within the different manufacturing and industrial sectors as well as our highest respect for professionalism and confidentiality.

Our clients benefit from the varied experience of our professionals. They have had previous experience working as managers, financial analysts, consultants, engineers or scientists.

As well, our network of privileged relationships with many financial institutions and professionals in the greater Montreal area and our credibility with all levels of government are important assets for our clients and partners.

As a veritable strategic partner to our clients, we analyze their global financing needs in order to propose the optimal solution for their success.
---
Our values
1
Ethics and integrity
SWA's ethics and integrity govern our relationships with clients, governments agencies, institutions, business partners and employees
2
Timely results
SWA is determined to deliver results on time and on target
3
Total quality
SWA strives for total quality and invests in the knowledge base of its employees
---
Mission Statement
SWA's scientific and financial professionals deliver turn-key financial leverage solutions that integrate an optimal mix of SR&ED tax credits, grants, interest free loans and conventional financing.
---
Michael Stante is a McGill University graduate, where he obtained his Bachelor of Commerce and his Master of Business Administration. He began his career as a financial analyst and management services officer at the BDC where he specialized in management training and government assistance programs. He later joined an accounting firm and occupied the position of director of government assistance for over ten years.

Recognized for his expertise, Michael Stante has conducted many seminars on the subject of government assistance programs directed to bankers, and various business groups and associations. He has lectured extensively to both graduate and undergraduate classes at Concordia University, and has given courses on "Starting Your Own Business" at Dawson and Champlain Colleges. He has been interviewed on several occasions on the subject of government assistance by The Gazette and the Globe and Mail. He founded Groupe Conseil Stante in 1996 and co-founded SRD focus in 2000, both grouped under the name Stante Waked et Associés.

Edward Waked is a graduate of the Université de Montréal where he obtained his doctorate degree (Ph.D.). Mr. Waked acquired seven years of experience working as a director of R&D for a research company. Furthermore, he has conducted research in sports medicine and geriatric medicine with an emphasis on footwear bio-mechanics including the link between the foot and the shoe.

Mr. Waked has established himself as a leading authority in identifying SR&ED projects that are eligible for government assistance, particularly in manufacturing companies. He is also co-founder of SRD Focus, both grouped under the name Stante Waked et Associés.